Week 12 Party FFavors
Posted by Stagg Party on 11/26/17
Our brainchild Stagg Party loves to throw together fantasy football charts on his Twitter account at @PyroStag and he has been putting so many out there that we decided to make a weekly piece that curates all of his charts.
Here are this week's PARTY FFAVORS charts!
Yards per carry allowed on the 2017 season, over the last five weeks, and over the last three weeks.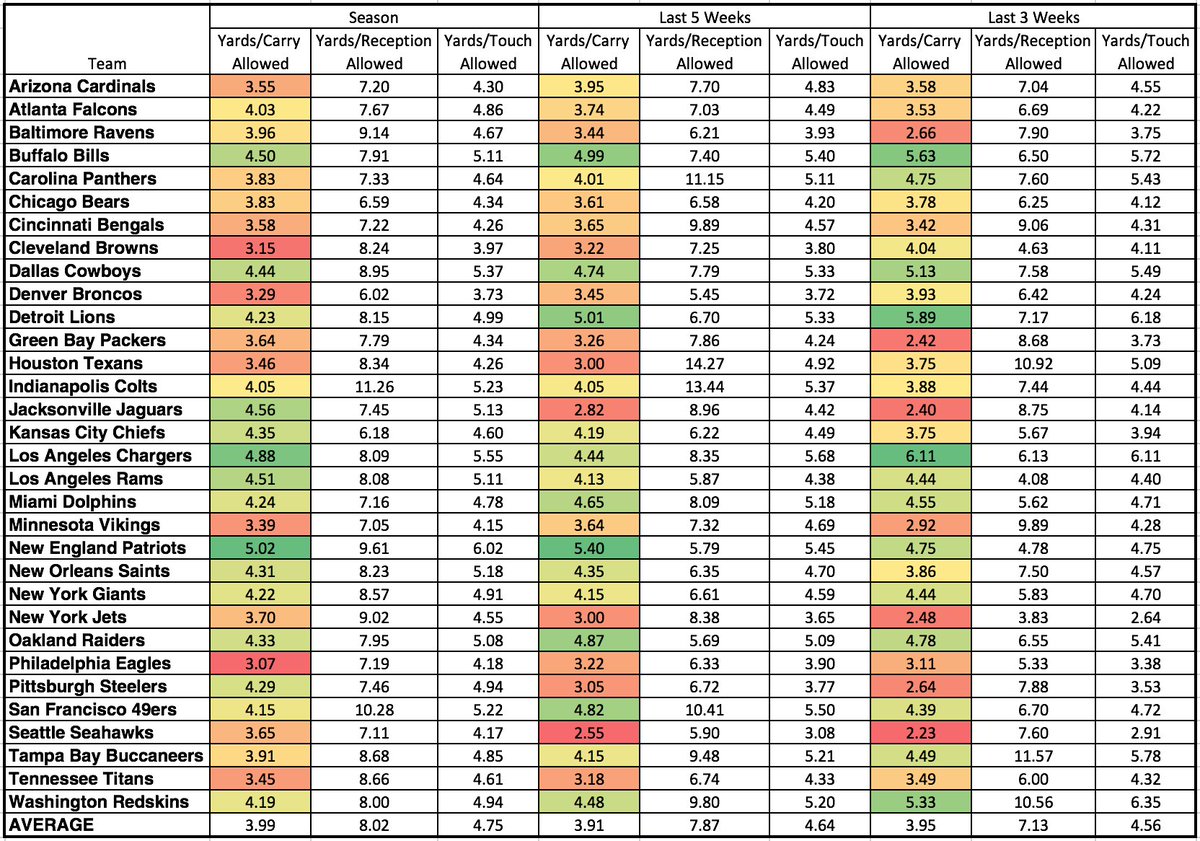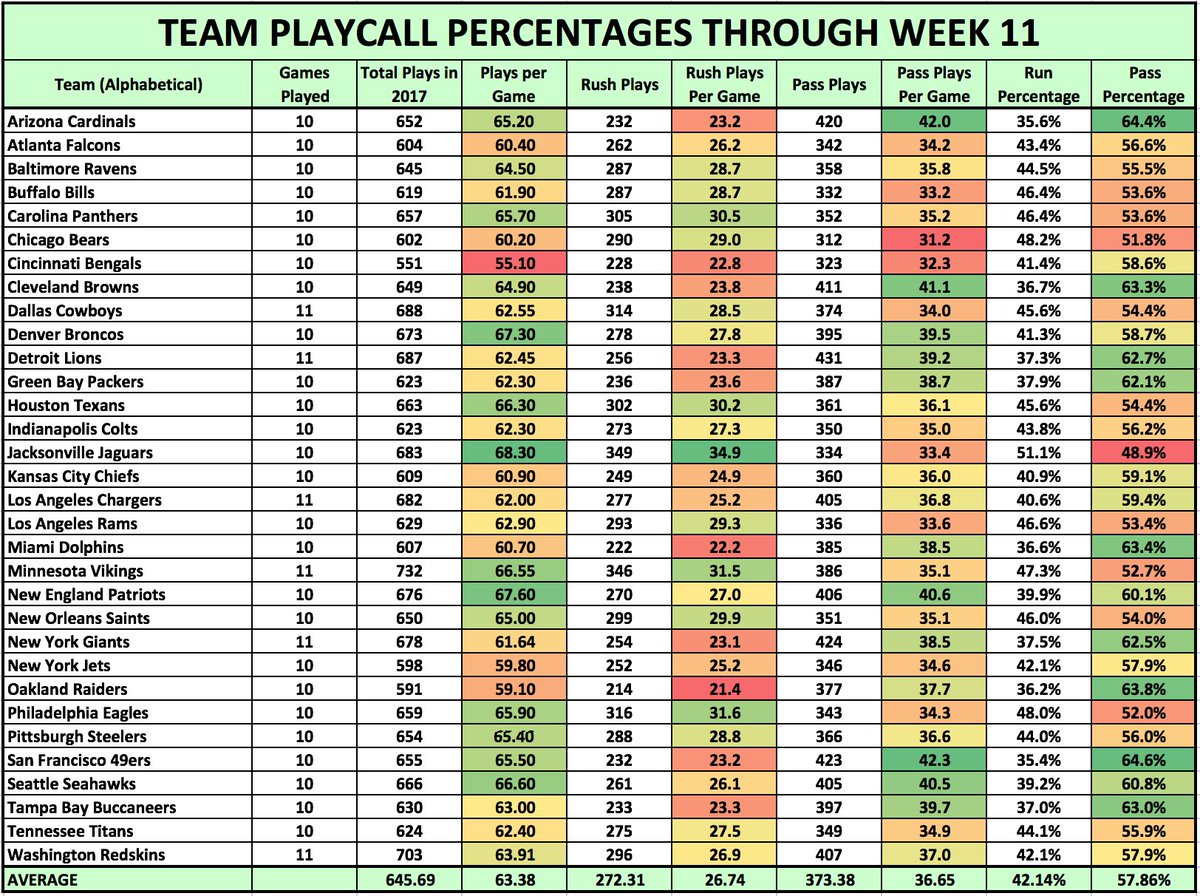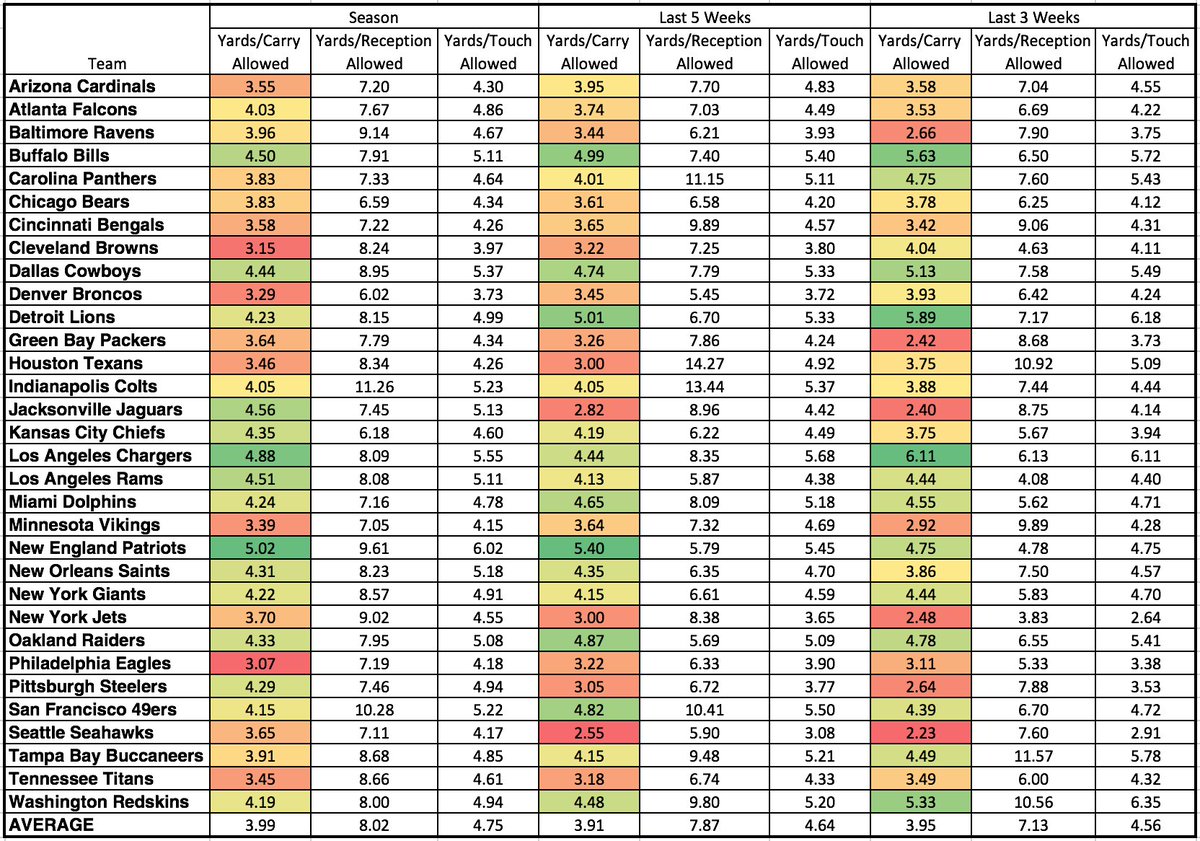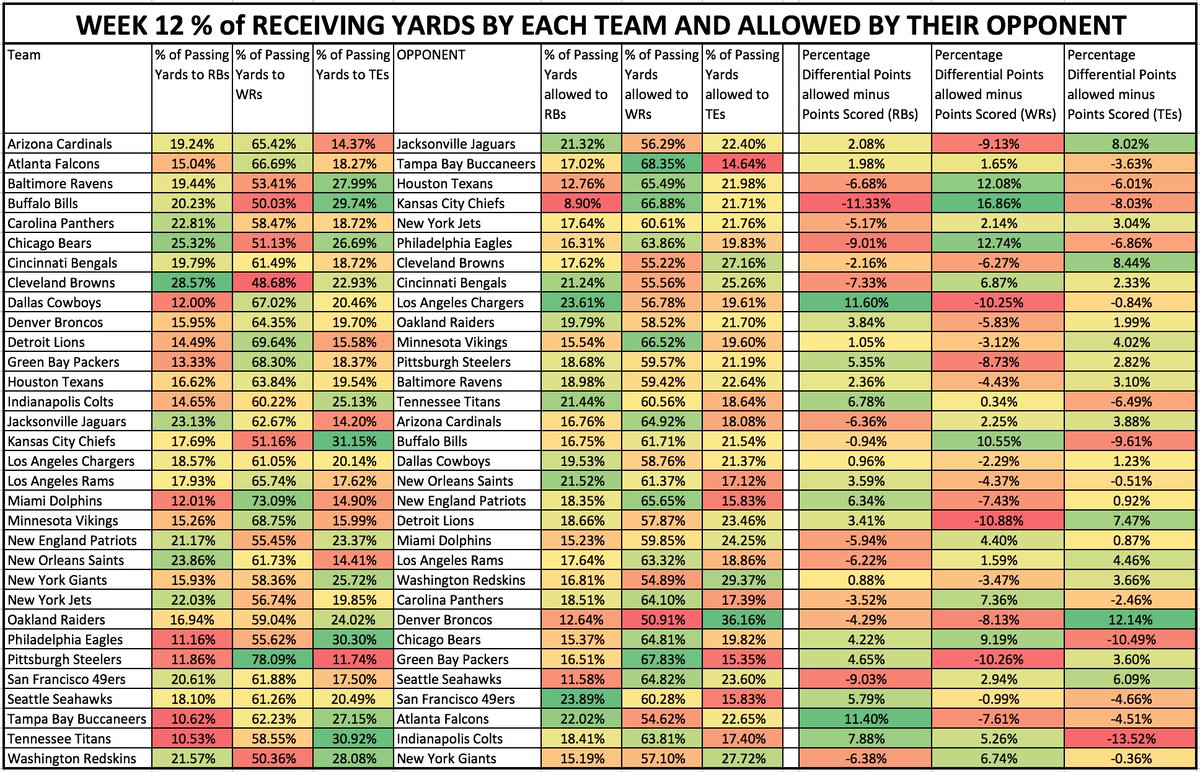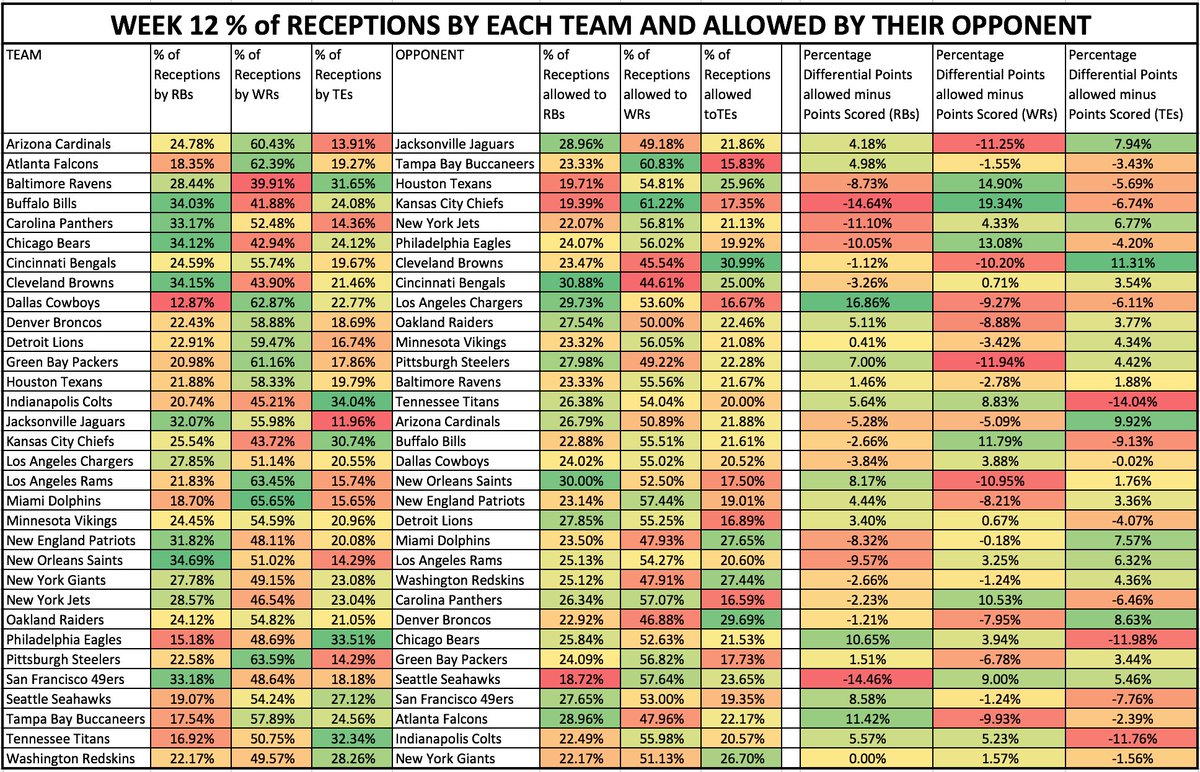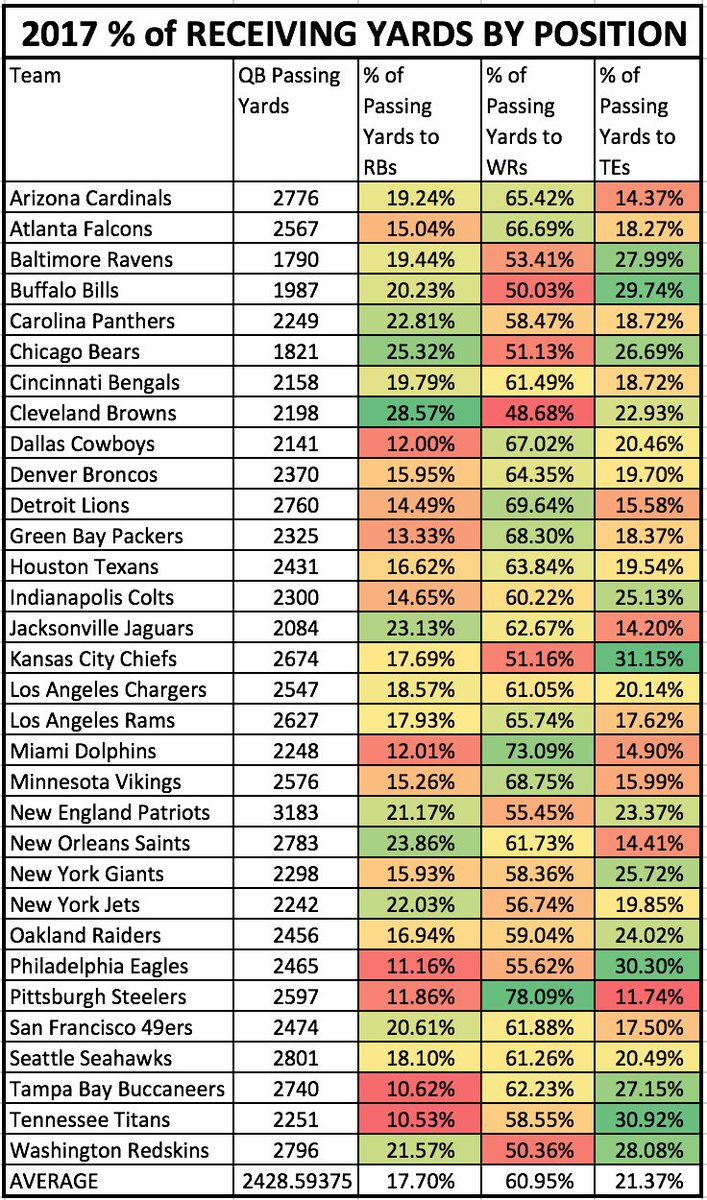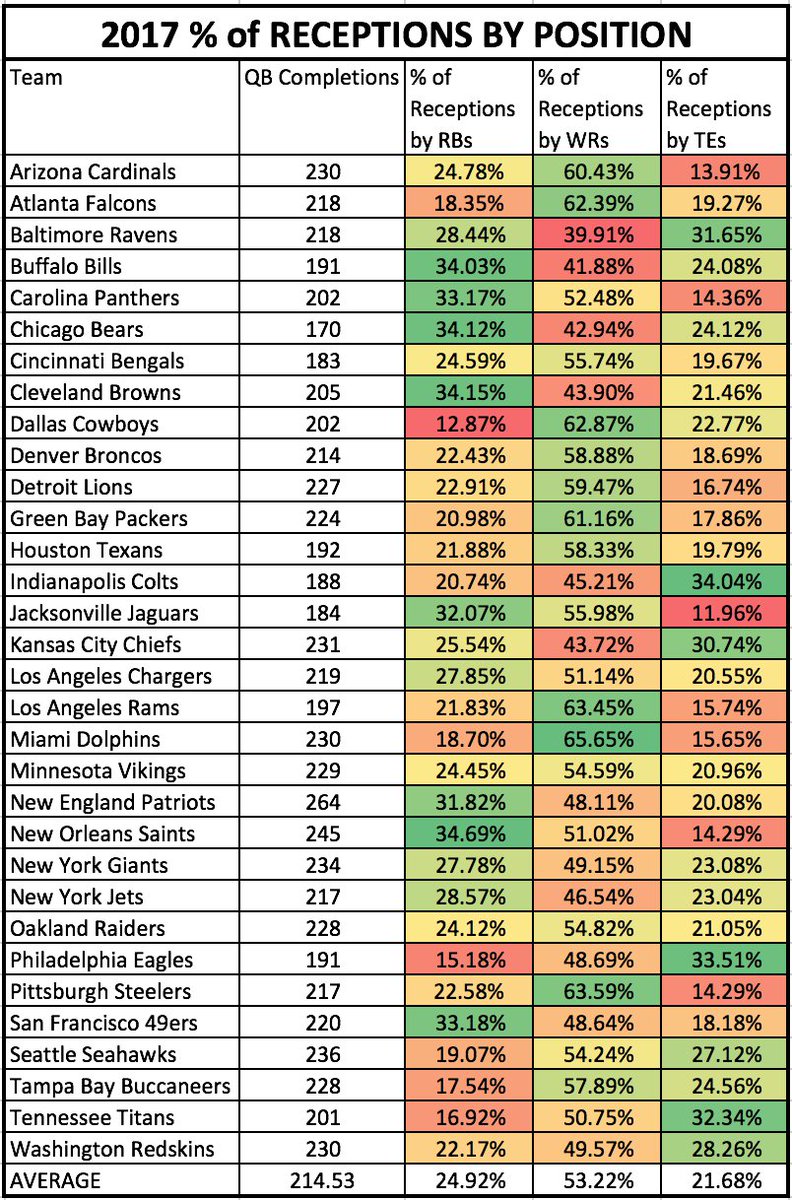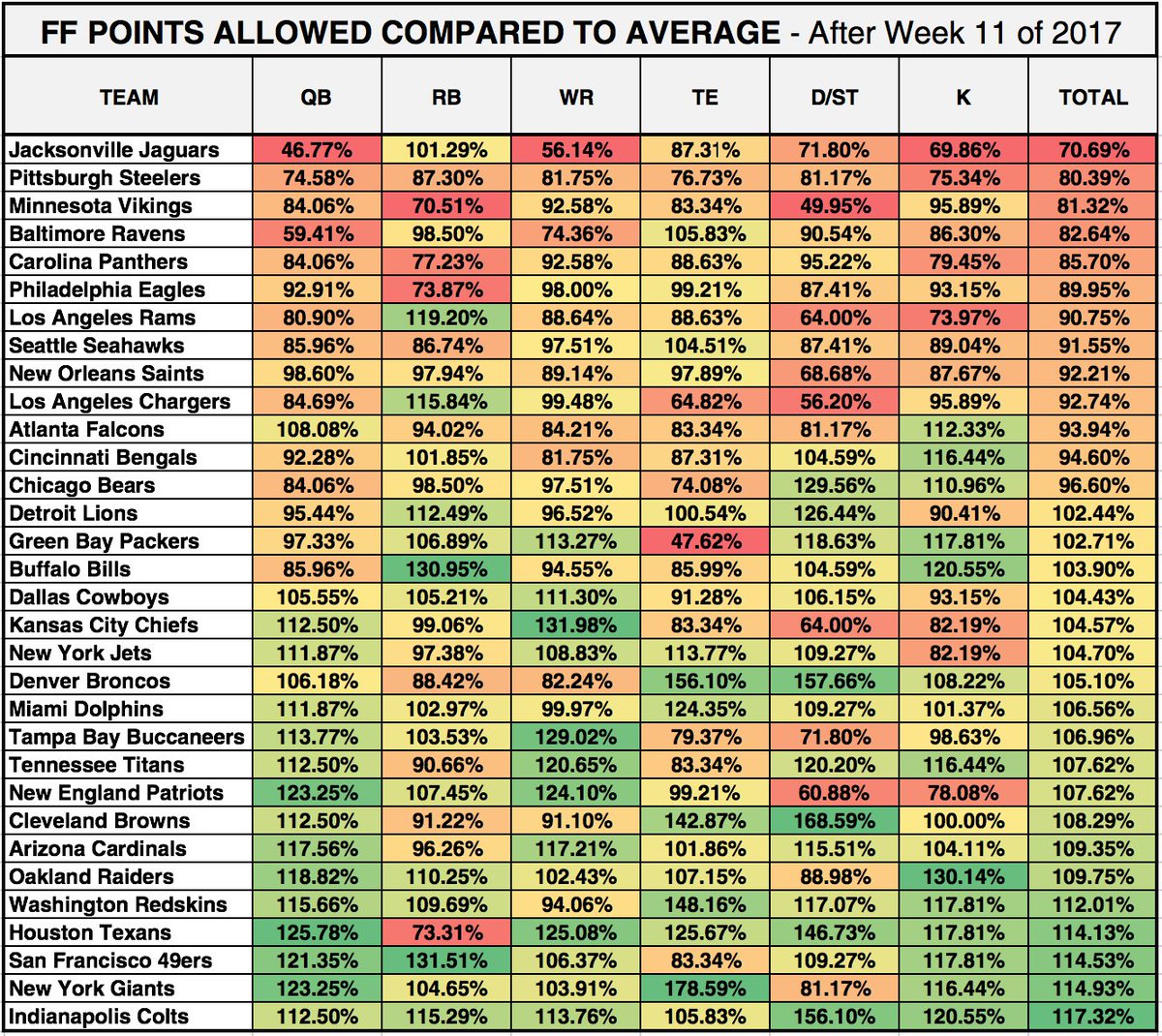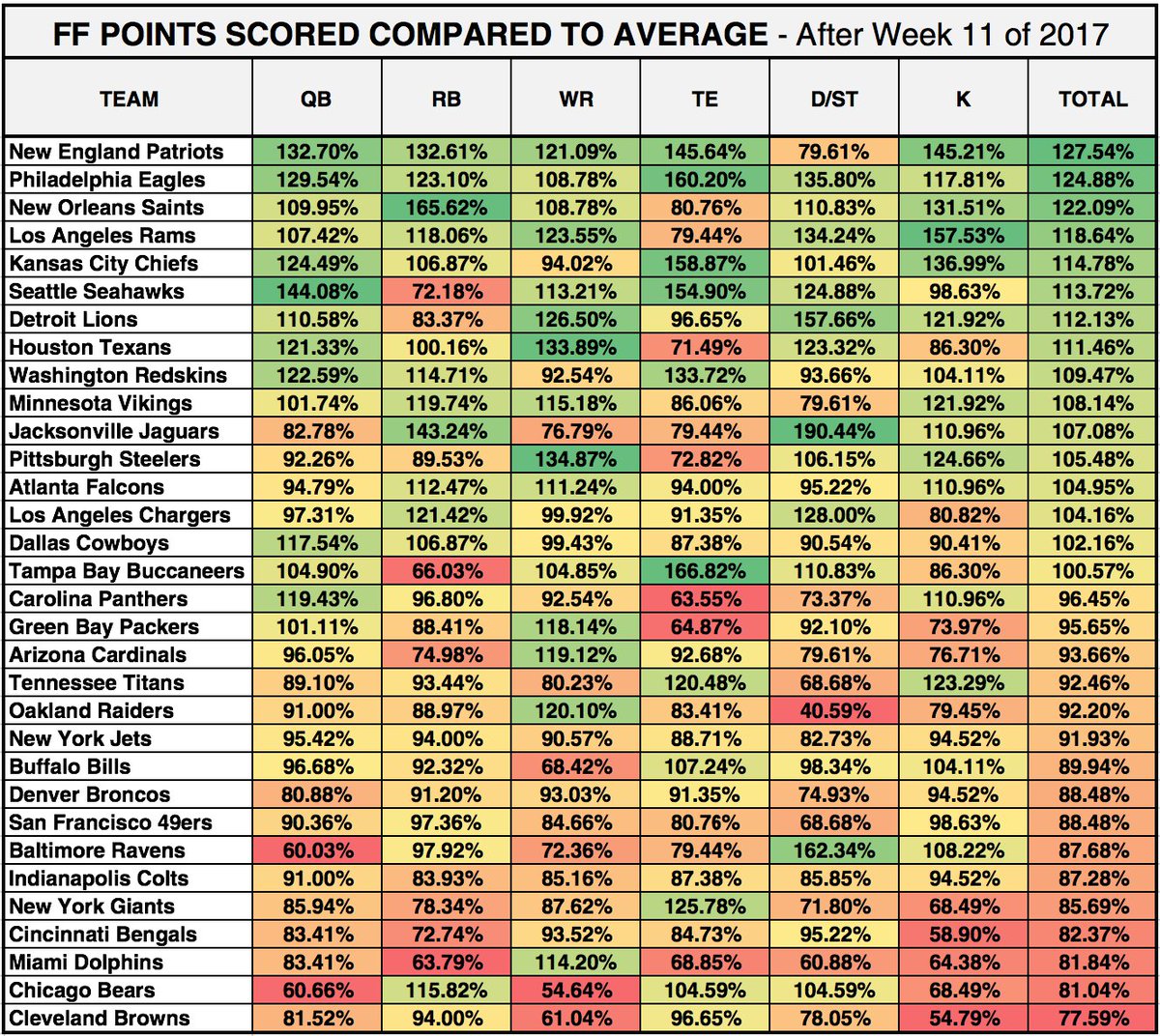 By: Stagg Party
Subscribe to the Pyro Podcast: http://iTunes.com/Podcasts/PyroPodcast
Like us on Facebook: http://www.facebook.com/pyromaniac
Follow us on Twitter: http://www.twitter.com/pyroman1ac
Become a Pyro Pro: http://bit.ly/1K5Af4R